ofi works in partnership with the International Labour Organization (ILO) to establish summer schools as safe spaces for the children of migrant workers to play, learn and not work.

In the lead up to each harvest period, ofi's social workers carry out field mapping exercises, acting as 'eyes and ears' in the field, to identify the number of children belonging to seasonal migrant workers and the areas where they are most densely populated. This informs us where the summer schools should be located to help prevent these children from working in the orchards.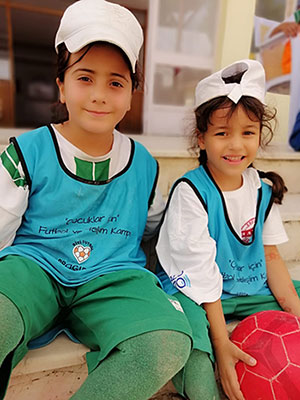 Once the children have been referred to the schools, the workers, labor contractors, and local authorities are educated on the legal framework to eliminate child labor from the farms. In 2020, over 3,000 workers in ofi's sourcing villages received 1:1 training on Good Social Practices (GSP). 
 At the schools, which are run in collaboration with district Public Education Centers, under the Ministry of National Education, the children are immersed in academic and social programs, that include classes like math, science and English to support their schoolwork, and creative workshops and sports activities. Regular meals and transportation from their villages to schools are also provided.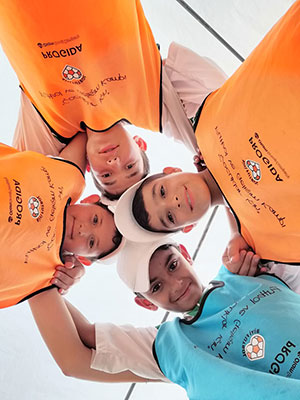 Since 
ofi
's involvement in the program in 2015, the number of schools has grown from 1 to 6, boosting annual child participation from 30 to over 488 during the 2019 harvest period. In the last two years, despite COVID-imposed restrictions, 155 children attended summer schools in the East and West Black Sea Regions, while 72 participated in the Children on the Football Field Initiative – a sports-based summer program.
FLA Social Impact Assessments have credited the summer schools for a decline in child labour, recording a five-year low of 6% of children working in the hazelnut gardens, in comparison to 22% in a control group.
But attracting the children and securing their regular attendance at summer schools remains a challenge.  In the next harvest period, 
ofi
 plans to increase the impact of the program with the cooperation of local authorities and International Labor Organization, encouraging wider action to prevent child labor in the sector. 
Find out how AtSource offers full traceability for customers wanting to buy sustainable hazelnuts