Going to school during the summer holidays wouldn't be most children's idea of fun, but for 13 year-old Nurcan Sekiz, it means a safe space to play and not work.

She has travelled from the Mardin province of Turkey, to Kuyumculu for the 2019 hazelnut harvest, accompanied by her mother and father and siblings. The family has been making this journey for the last 20 years, with Nurcan working alongside them on the farms for most of her young life. But the last two summers have offered a welcome change of scene.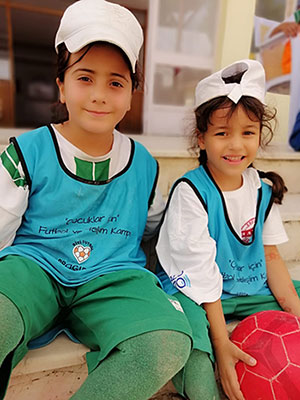 During the 2018 harvest, her parents learned about the Kirazlı Summer School from an Olam social worker and after some initial hesitation, agreed to send her.
Families like Nurcan's have traditionally lacked safe spaces to leave their children while they work, and the extra pair of hands available makes child labour an ever-present risk during Turkey's hazelnut harvest. "Of course I do not want my daughter to work, but we have to. But now, we let her to go to school."
At the Summer Schools, run as a partnership between Olam and the International Labour Organization, the children are immersed in a month-long academic and social programme, that includes academic classes like Maths, English and Science to support their school work, creative workshops and sports activities. Regular meals and transportation from their villages to schools are also provided.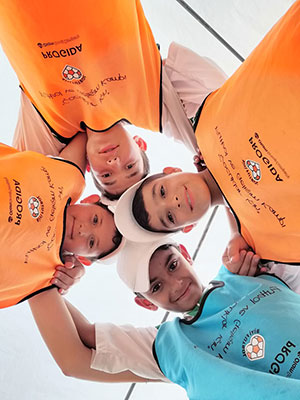 Working as "eyes and ears" in the field, Olam social workers identify children and their parents to refer them to the summer schools, as well as educating the workers, farm owners, labour contractors and local authorities, on the legal framework in attempt to eliminate child labour from the farms. This year, all 1600 workers in Olam's sourcing villages have received 1:1 training.
Since Olam's involvement in the Summer School programme in 2015, the number of schools has grown from 1 to 6, boosting annual child participation from 30 to over 488 during the 2019 harvest period. FLA assessments credited the summer schools for a decline in child labour with the ratio of children working in the hazelnut farms in 2018 as the lowest in years, at six percent. (Source)
But attracting the children and securing their regular attendance at summer schools remains a challenge.  In the next harvest period, Olam plans to increase the impact of summer schools with the cooperation of local authorities and International Labor Organization, encouraging wider action to prevent child labour in the sector.
Find out how AtSource offers full traceability for customers wanting to buy sustainable hazelnuts