In the mills on our Zambia estates, new systems have been introduced to conserve energy and water at every stage of the processing journey – from bean separation all the way through fermentation and drying…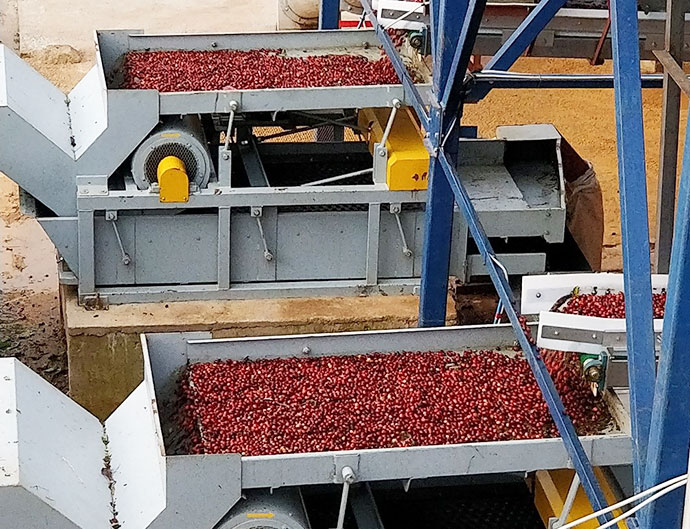 An automated variable feeding system pushes a continuous flow of coffee cherries into the machines for maximum production. The system can reduce energy and water consumption on the estate by at least 15%.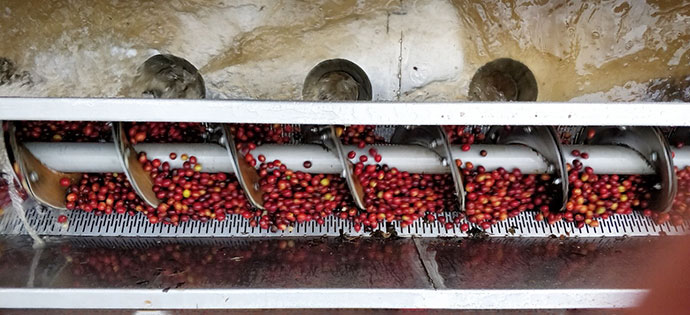 The siphon machine uses recycled water for the flotation process, reducing water consumption by 60% compared to the previous system.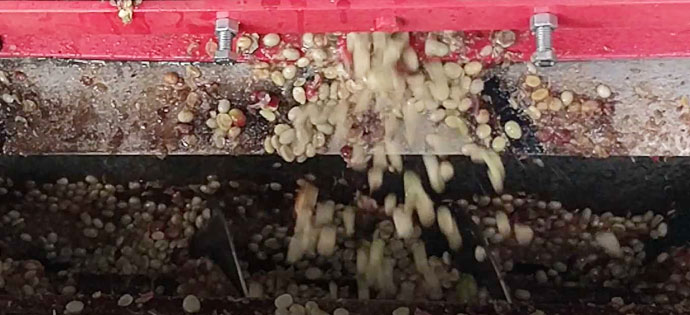 A new ecological pulping machine has allowed us to reduce the water required for this process by more than 60%, compared to standard pulpers.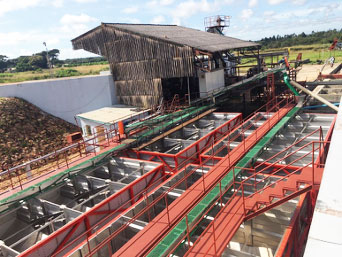 Fermentation tanks built with just the right slope, reduce the amount of water needed to flush the coffee beans from the tanks after fermentation.

Screw conveyors are used instead of water to move the freshly pulped beans from the pulping machine to the tanks.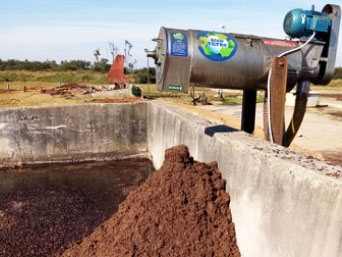 At the end of the process, the coffee waste-water is filtered so it can be recycled for pulp transportation.

The coffee bi-products – the skin, husks and pulp –are also recycled as organic matter to apply back on the fields to fertilise the next crop.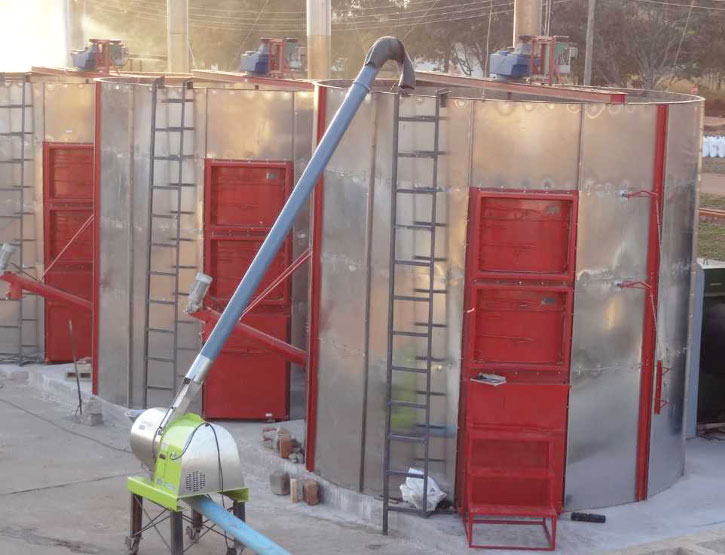 The centrifugal machine removes surface moisture from the beans so drying time can be reduced to 6 hours. This translates into 15% less power consumption in the drying process.