At the Bynekere Estate in Karnataka, India, coffee farmers are reaping higher quality beans – with the corresponding income potential from it - by simply reducing post-harvest mistakes.
Bynekere Estate is a third generation-run estate that prides itself on its rich biodiversity where canopies of silver oak, red cedar, teak, and many other forest trees contribute to naturally shade-grown Robusta and Arabica coffees with a heavy body and hints of chocolate, almond and raisin.
However, the farmers had been working with poor post-harvest techniques. For example, they used to harvest and process cherries of all stages – whether under ripe, ripe, or over ripe, and of different varieties, all in one go. This resulted in the cup giving inconsistent and lower-quality coffee than it should.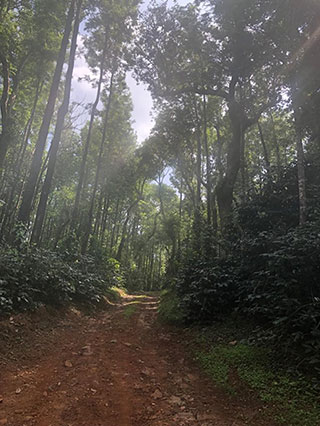 That changed with input from Olam's specialty coffee team through training in post-harvest techniques such as segregation of ripened cherries, harvesting and processing different varieties separately and individually, as well as drying the coffee to proper moisture standards.

With proper feedback and training the farmers have improved the quality of their coffee quite drastically. Four years ago, Bynekere Estate's Robusta coffee scored 60 to 65 out of 100 in the industry benchmark Specialty Coffee Association of America (SCAA) rating. That same coffee now scored 82.75 out of 100.

As one farmer, Mr. Thrilottham Gowda told us, "Our coffees were of mediocre quality both visually and in the cup till the Olam team visited our farm and helped us to improve the quality. With this, we are able achieve good quality and achieve better premiums for our coffees".

These training efforts are part of a wider sustainability program in Bynekere Estate in India, to engage farmers to drive positive social, environmental and economic impacts, in line with the set sustainability targets of AtSource+.